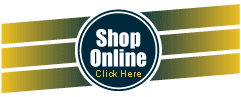 Full Retail Catalog (PDF 4MB)


Preferred Customer Application (PDF)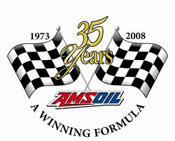 The AMSOIL Preferred Customer Program

AMSOIL Preferred Customers purchase AMSOIL products at wholesale cost, without the responsibilities of owning a Dealership.
Click here to purchase a Preferred Customer Membership online
After purchasing the Preferred Customer program online you will be automatically entered in the AMSOIL records as a Preferred Customer. You will automatically see Preferred Customer pricing displayed in the store as you continue to shop. After placing your order, a membership kit and subscriber card will be mailed to you so you can continue to purchase with PC pricing.
Preferred Customer Memberships are recommended for people who are not necessarily interested in the business opportunity, but want the lowest possible prices on the best lubrication and filtration products for their vehicles and equipment. Preferred Customers pay the same low prices for AMSOIL products that AMSOIL Dealers pay.
Ten dollars ($15 Canada) gets you a six-month trial Preferred Customer membership for buying AMSOIL products at wholesale prices. Here is what Preferred Customers get:
Preferred Customers buy AMSOIL products at wholesale prices and if there is a distribution warehouse nearby you can pick up your order there and save on shipping. The discount price is 20-25% less than regular retail prices.
The 6-month trial membership can only be purchased once. Preferred Customer memberships may be renewed indefinitely for only $20/year ($30/year in Canada).
Preferred Customers receive an information kit on AMSOIL products and the monthly AMSOIL product, racing and application magazine, the AMSOIL Action News.
Save 25% NOW

on your online order by becoming a Preferred Customer!
It's EASY:
1) CLICK HERE to go to the "Preferred Customer Registration" product on the AMSOIL Corporate Website.
2) Simply add the "Preferred Customer Registration" product to your CART.
3) The rest of your ONLINE shopping will be 20%-25% off! See the picture below.
A Few Extra Tips:
After adding to your CART, be sure to use the Product Lookup Guides on the right-hand menu to see your vehicles' products.
Spend about $40 and the Preferred Account pays for itself - Buy online NOW for multiple vehicles and you'll save even more!
Save on ALL orders for 6 months or 1 year, and it can be renewed every year indefinitely.
Picture of adding the 6-Month Trial Preferred Customer Registration to your CART.

Another option

- Save 25% + Commissions - Become an AMSOIL Dealer!

Click

HERE

to request more information. MotorTech Synthetics will contact you back!
Be sure to include the best time to call.


AMSOIL products are sold through independent Dealers. People like you. People who want extra money, something to do in their spare time, even a full-time business. You can start an independent AMSOIL Dealership for under $50 and put as much -- or as little -- time into it as you want. The outstanding products offered by AMSOIL comprise a rock-solid base upon which to build your business.
Minimal start-up fee
No inventory requirements
No territory restrictions
No capital investment
No employee expenses or requirements
The current trend in the United States is small business. Owning your own business guarantees you the freedom to work on your own terms and the opportunity to set your own goals. AMSOIL offers all the advantages of a franchise without the large initial investment. There are many advantages to the AMSOIL opportunity that you simply won't find in other business opportunities.
And above all, AMSOIL provides Dealers with an excellent support system to help them develop their businesses. Brochures, videos, regular meetings, technical services -- everything you need to begin and build your business is available from AMSOIL.

OR
Sign up Now
Download USA Form

Make check payable to:
AMSOIL, Inc.

Mail form to:
AMSOIL Building
925 Tower Ave
Superior, WI 54880